Knowledge of the industry
Adapting the design to medical requirements and integrating specific processes.
Comprehensive knowledge of class 10,000 to 100,000 for clean room production and a wealth of experience in using automated systems in aseptic environments.
A quality system satisfying the requirements of the 21 CFR 820 standard (GMP), expert assessment (DQ, IQ, OQ, PQ) for FDA qualification, and comprehensive experience in working to 21 CFR Part 11.
Filling system
Filling small and large liquid volumes with very accurate results if needed. Using a range of pumps from standard hose pumps to tailor made servo driven pumps with ceramic valves. Adjustment options to set filling acceleration, top filling speed and filling volumes.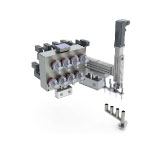 Catheter manufacturing (FEP, PUR or PTFE)
Fully automatic production of flash free catheters. This machine can be equipped to produce either FEP, PUR or PTFE.
For tip forming two different techniques are used, RF-generator with closed loop temperature control or servo-controlled beveling.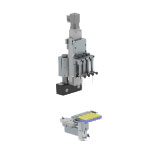 Material joining principles
Expert knowledge of joining both soft and hard weldable plastics and rubber. Experience from the majority of ultrasonic-, RF- and laser welders on the market. We also master the technique of dispensing and curing UV glue and various types of hardening processes. Cyanoacrylate and other solvent-based adhesives applications can also be offered.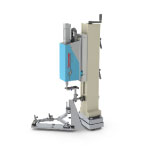 Labeling and printing
We offer laser marking directly on plastic parts or color printer, thermal transfer or using ordinary sticker labels. Tampon printing and corona treatment has also been included in deliveries from us. Printing directly on products with solvent-free UV-cured inks. We work with market leading suppliers to create dynamic solutions by adapting their equipment to meet our customers' needs and requirements.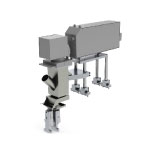 Dispensing material from roll
Reeling and unreeling extruded hose made by sticky materials as well as reeling and unreeling stamped sheet metal and plastic parts. This often in combination with a punching or welding process to loosen the components from the carrier.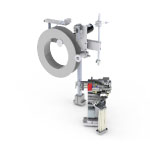 Dispensing viscous fluids
AutomationsPartner has an extensive experience in dispensing liquids such as alcohol, silicone, powder and UV adhesive in small volumes with high accuracy. Techniques include among others; dipping, spraying, dispensing and jetting.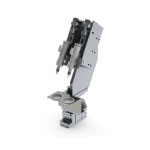 Punching
Roll punching and flat punching of soft materials and thin films together with joining by welding. This can be offered integrated into the assembly line or as a stand-alone solution.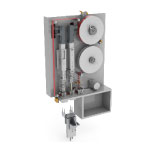 Feed technology
AutomationsPartner has a long experience in the technology of feeding and orientating parts to a pick up position. We have experience of picking parts from and to trays made by vacuum formed plastics. We also offer custom made trays adapted to customer needs. We are well familiar to process of handling magnets, razor blades and similar products.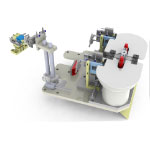 Sealing and packaging
Packaging of blister assembly integrated in the production line. Sealing with Tyveck® or paper lid from an integrated roll into the assembly line. Sealing of packaging by welding a foil or assembly of caps.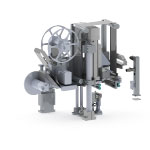 Vacuum shaping
In line punching, vacuum shaping thin films of plastics together with welding of plastic parts. This process can be combined with a leak test of the formed film.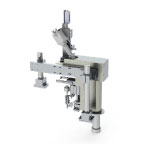 Mounting O-rings and springs
We can integrate assembly of o-rings and springs in the assembly line. Apply lubricants such as well as sorting springs before assembly.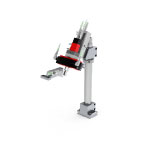 Cannula handling
Assembly of small and large cannula, including non contact orientation of the needle point grinding. This together with a quality control and application of silicone lubricant. Our needle feeding concept includes several types of feeder systems for needles. We also have extensive experience of inline bending and bumping of needles.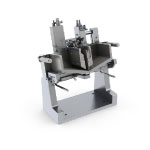 Testing and quality control inline
AutomationsPartner offer various brands of vision systems for quality control. Vision systems are used for production monitoring and statistics follow-ups. In line measuring techniques among others; tensile strength, flow, torque, length and density. We have extensive experience of low flow leakage test.