Benefit from our many years of experience of automation when developing your devices and processes.
Input
We provide input to your design, making it more efficient to produce and also safeguard process robustness, define the most suitable technology and conduct proofs-of-concept. AP recommends a front-load approach for your device development project, making use of the strategic services available from the AP Develop organization.
Experience
Our experience in steering production processes makes us highly suitable to verify process robustness, determining the likelihood of safe volume up-scaling while conducting different types of assessments and proof-of-concepts.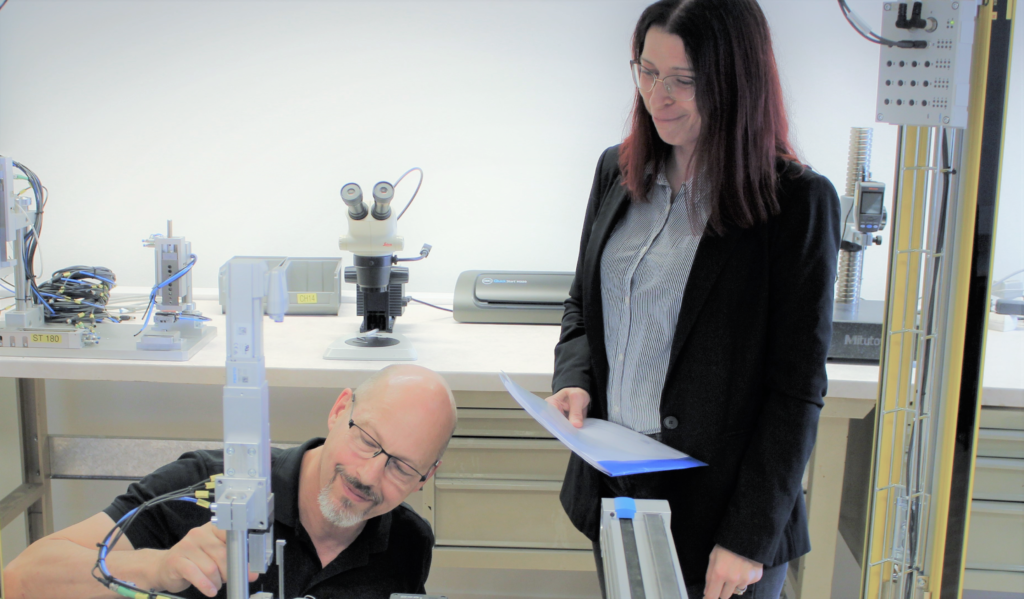 Engineering Design Services
During device development, a future production volume ramp-up must always be taken into consideration. Different capacity needs might require different production methods. The device components must be prepared for this ramp-up with regards to, among other things, joining and fixation geometries and component feeding abilities. Methods and equipment chosen for development must also be functional in assembly systems.
The AP Develop engineering team can support you with design services:
Product design review analysis
Design risk analysis and mitigation
Review of key processes and critical technologies
Assembly sequence and layouts
Technology Assessment
Analysis of different technology options:
Product quality
Product robustness
Cost efficiency of the chosen technology
Required training level on personnel
Proof Of Concept
We can verify single or multiple concepts, building test stations, and conduct testing:
Verifying process robustness
Verify and correlate critical processes to product functionality
Compiling input for the

URS

process
We are really impressed by Automationspartner's engineering skills.

— Anna Söderlund, CEO of Calmark