Automationspartner offers robot cells and robot solutions for the medtech and pharma industries.
We offer GMP robot solutions for placement inside and outside production cleanrooms. The solutions can be standalone or integrated into production machines or production lines. We also offer collaborative robotic solutions where people and robots work side-by-side. We have all the competence under one roof to deliver advanced robot solutions, fulfilling the medtech and pharma industries requirements.
Size: From small medtech components to large handling cells
Cleanroom:

ISO

5 to

ISO

9
Experience: Cobots, 6-axis robots, SCARA-robots, Cartesian Robots
Safety: CE-marked, ISO 10218 and ISO/TS 15066 (Cobots)
Robot Cells
We offer robot cell solutions tailored for specific products and processes. The cells are designed according to the customers requirements and production environments. Robots are often used to handle monotonous tasks and to streamline the production. Robots are flexible and can work 24/7.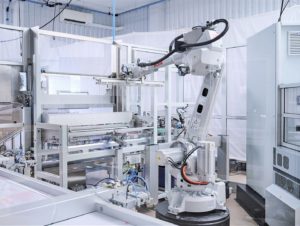 Packaging
We offer packaging solutions where we integrate robotics with packaging machines, most often in combination with production machines. We have robotic experience with primary and secondary packaging solutions.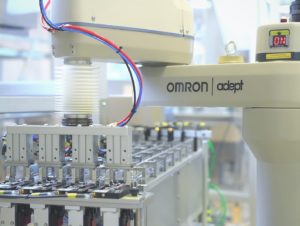 Palletizing
We offer palletizing solutions custom tailored for your product. Depending on the application, we offer solutions with traditional robots or collaborative robots.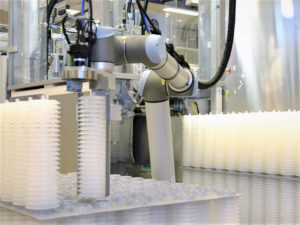 Cobots
We offer solutions with collaborative robots (cobots) that work closely, and in cooperation, with people. The solution is CE-marked according to ISO 10218 and ISO/TS 15066 standards. We also combine optical safety sensor with cobots to achieve a hybrid solution. By "hybrid solution," we mean that the robot speed varies, depending on whether people are nearby. When people are within the safety area, the robots work safely and more slowly. When people are outside the safety area, the robots work faster.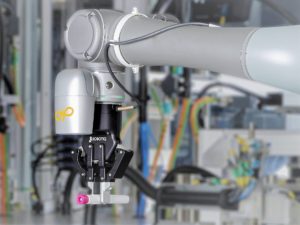 Robot Vision
Many of our robot solutions have integrated vision for guidance, positioning and quality inspections. At Automationspartner, we have experienced robot programmers and vision engineers under the same roof.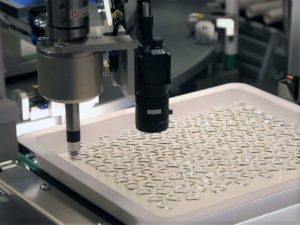 Assembly
We use robots for assembly in our production machines, and we also offer standalone robot assembly cells. Robots are flexible and can often perform multiple tasks. They can also be reused in future projects, which makes them a sound long term investment.