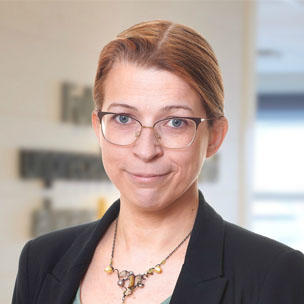 I have been working for Automationspartner for 3 years. My background is 15 years within life science and pharma, working as validation engineer and project manager. For Automationspartner, I do validation work (internal and consulting), risk assessments and CE marking and I also manage mid-range machine projects and feasibility studies.

Apart from supplying production machinery for established customers, we want to support new medtech companies. We do that by evaluating techniques and controls for them, sharing our knowledge on how to integrate a process into a machine with optimized output, and using our supplier network to identify solutions at a competitive cost.

A great day at work is meeting with innovators and their developing product, rapidly trying to capture what the challenges and possibilities are. Getting to know these emerging products that could save or improve lives is a great privilege and it's easy to feel personal commitment in these projects.